"Jacqueline Koh
Plant your own garden and decorate your own soul, instead of waiting around for somebody to give you flowers"
Monday, November 28, 2011 || 9:18 AM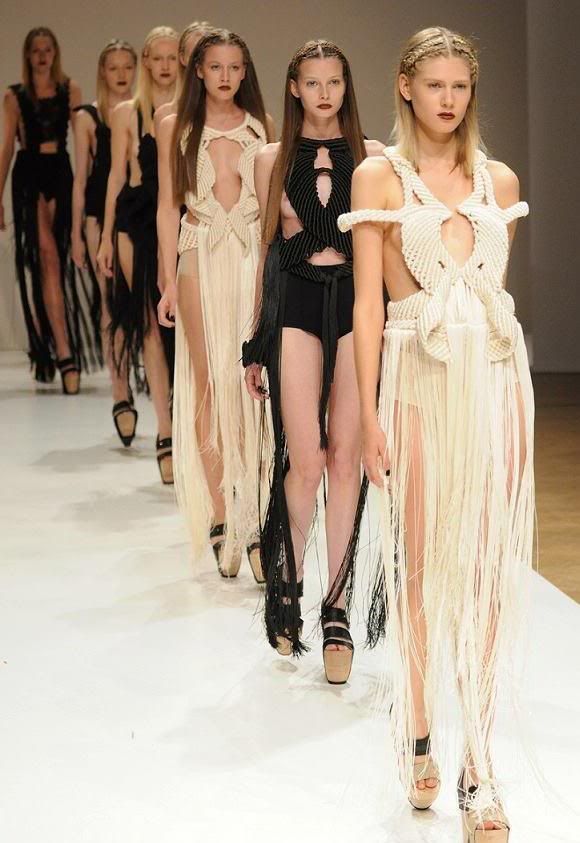 Eleanor Amoroso's creations are simply amazing. I dont know about you but when I first saw this collection, I was amazed by
1. the anatomy of the human skeleton depicted. Very morbid. Beautifully morbid though.
2. how much it reminds me of Givenchy's haute couture
It's a plus point for the fact that she uses ropes in her collections too. I love the idea of ropes on skin.
The strangeness wasn't unpleasant, just unfamiliar. As if I've suddenly moved to the rainforest after living in the desert.

What i'm trying to say is:
It's another kind of beautiful.
IMHO, I think she's an uprising star. I, personally am going to start tracking her works ;)