"Jacqueline Koh
Plant your own garden and decorate your own soul, instead of waiting around for somebody to give you flowers"
Wednesday, March 14, 2012 || 6:37 AM
Guess what I chanced upon in the thrift store today?
The first thought which came to mind was Marc Jacob's iconic daisies. This pretty vintage piece even has got little pearls sewn on each flower dotting near the neckline. Tried my best to remain poker-face when the shop owner quoted a price which spared change after turning in a red note. Treasure hunting did not stop at one though, good things come in pairs right? Got another vintage tie up blouse with really pretty buttons! & (was cheaper btw!)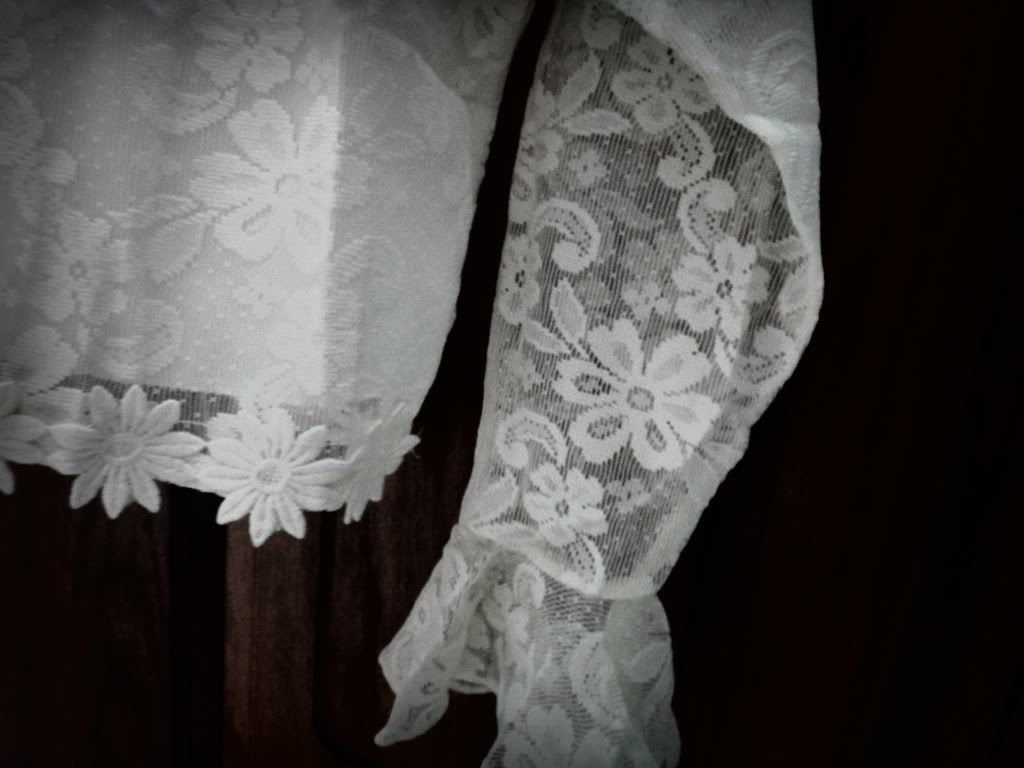 //
Had a pretty eventful weekend. Traveled up to M'sia to attend one of my cousin's wedding.
The last time everybody gathered together was more than 3 years ago. Some became prettier, a handful grew mellowed, a few looked weighed down by the mad rush of trying to increase figures in their bank accounts. But one thing which still bonded everyone together was the appreciation we all have for the extended family gifted to us. Even though we missed out a huge deal of each other's lives, so much so that talking became a little awkward, everybody made an effort.
And that was enough, because I know that no matter how much we drift apart, we can't get too far away from one another as the same blood runs through our veins. Not forgetting that our names, written in calligraphy are under the same family tree, proudly displayed in the home where precious memories are held. How i wish that distance would not deter relationships, but I will always
remember
, that distance is only a state of mind.
Just a thought: I wished that when i was younger, my mother would reprimand me whenever i toss a fruit away if it's sour. I do that all the time even till now. Rosy apples more sour than sweet, distorted facial expressions when i sink my teeth into seemingly ripened 'honey'mangoes.
If i become a mother in the future, I would ask my children to suck it up, and eat it up anyways because life doesn't always appear to be rosy and sweet. You'd have to initially try it, then gather enough experience to make better choices, growing alongside with it.
That's what I'd tell my children in the future.
But before they learn, they would have to bear with the sour fruits, and the scrunching of faces.