"Jacqueline Koh
Plant your own garden and decorate your own soul, instead of waiting around for somebody to give you flowers"
Thursday, March 29, 2012 || 6:08 AM
There are some designer labels which are lusted by nearly half the population, brands which dominate nearly every luxury mall, worn and carried by almost all. And then you start to wonder, are the people wearing and purchasing because they really like the designer's style, the attitude the brand portrays, the aesthetics, or are they wearing it because everyone feels that it is a status boaster?
Of course brand recognition plays a part in purchasing items, they motivate you to check the stores out. But then... you start to ponder about whether they are following 'trends' blindly? For instance, w
hy does everyone tend to skew towards wanting to get their pretty manicured nails onto a 2.55, rather than docking on a well structured Chanel's little black jacket?
And, digging up a previous conversation i had with my bunch of friends, we agreed that the only Louis Vuitton which is worth investing in is their luggage collection. The rest can be too tacky.
Am i being overly critical here?

A classic is a classic no doubt, but... when a classic gets too involved with almost everyone, is it still an elegant classic must have, or does it get a little too overrated?
Maybe this thought stems from my personality, which is a resistance against crowd following. I hold close to this belief that when almost everyone starts doing the same thing, the real meaning gets lost or largely diluted in the process of adaptation.
Maybe that's why i refuse to change my good old Nokia to a smartphone. Nokia's so functional! Or maybe i am just Jurassic. The epitome of laggard behavior, sinks in when a month earlier i asked my friend 'Hey, can you teach me how to use Twitter?', and I'm only adopting it for work related purposes. Don't see myself getting overly involved in personal life. And when I told Kaye 'Hey, how do you call using Iphone? Where's the numbers?'
I know, this is a MAJOR facepalm right? I was laughing at the absurdity of it all as well, laughing at myself, at my reluctance to adapt, reluctance to understand how an idiot proof phone works.
What a fool, you might think.
I am, i admit, pretty much a fool sometimes ;)
On a completely different note,
Here are some personal favorite brands, with a mix of longstanding & uprising designer labels.
(Look at the knotty details, symmetry, cutouts)
LOVE the fact that they used 'fringes' for the maxi skirt part, it serves as a peek-a-boo teaser. Love how they did the hair up as well. I think her collection brings tribal, bohemian and elegance side by side :)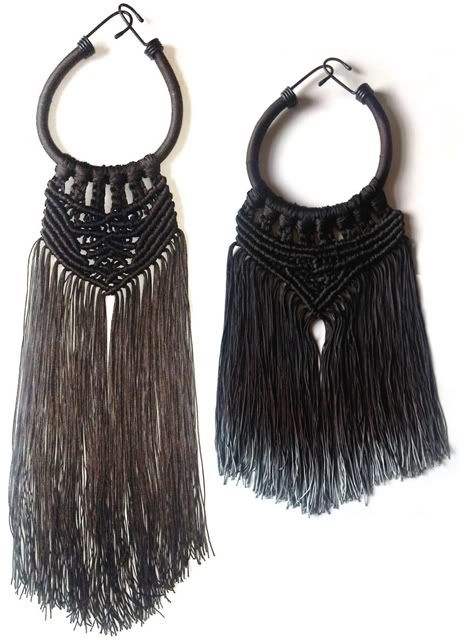 Givenchy (Haute Couture)
Love love LOVE every single couture collection, so much so that I can picture brides in Givenchy Haute Couture rather than Vera Wang.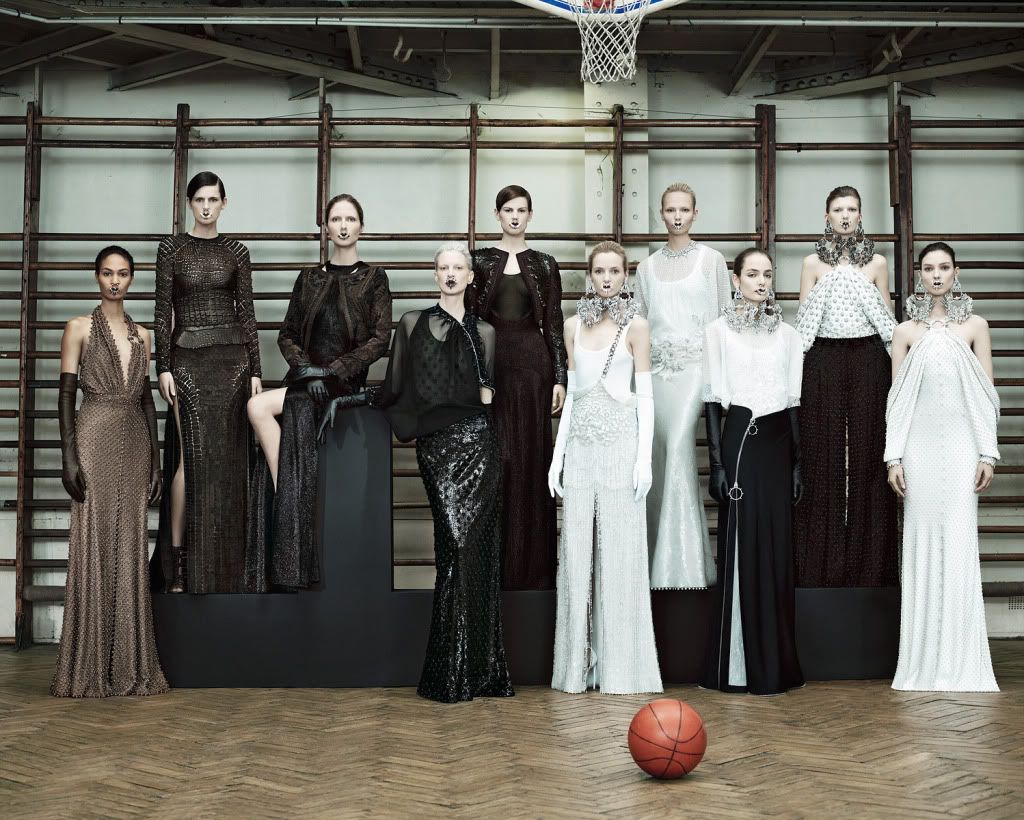 Portrait of Maharani Jind Kaur, 1860 circa - Givenchy Haute Couture, spring/summer 2012
Isn't it amazing how Riccardo Tisci can fuse so many ancient cultures into a look?
(This is actually the designer's FIRST collection, and she is already charted in my 'favorites'. Look at the Fuchsia pants!!!! Can't wait for her second, third, fourth & many much more to come!) In my opinion, her designs are staples for the loud. LOVE the color palettes used.
Sigh.... In my dictionary, if there is something visual to represent 'romance' and 'femininity', it would be a straight out answer: Valentino (with a silent whisper 'Haute Couture')
Nothing too over the top, nothing too overly lacy (thank god for that), so elegant, yet so dreamy at the same time.