"Jacqueline Koh
Plant your own garden and decorate your own soul, instead of waiting around for somebody to give you flowers"
Monday, April 30, 2012 || 8:28 PM
Gorgeous claw x pearl rings by Disaya.
The bottom right one reminds me of an oyster opening up it's shell, holding it's treasure preciously in it's grip.
Happy May Day!
|| 9:24 AM
I would have loved you very much, but either one of us was born in the wrong era.
happy taste buds
Friday, April 27, 2012 || 6:29 AM
I had a taste of heaven at about 3+ PM at work today.
DJ Maddy Barber - a friend of my boss who is a very pleasant lady came to the showroom and brought along these tasty sweet treats.
The cuppys look pretty normal. But boy, biting into these goodness is the first step to being an absolute convert. (And i'm not even kidding)
PLAIN VANILLA BAKERY THANK YOU FOR YOUR SALTED CARAMEL CUPCAKES. IT CHANGED MY LIFE AND INCREASED MY EXPECTATIONS OF CUPPYS FROM 1 to 10 frickin' THOUSAND.
(And I'm being so obsessed just after trying out ONE flavor, i heard there's the peanut butter ones, red velvet ones..)
Le sigh.
And guess what, my absolute lovely babe whom i share beds with on Fridays nights when I was in Shanghai texted me and told me that Marks & Spencers has got a bakery now! And off i rushed after work, to check this wonderland out. M&S has got the best confectionery ever. (Except for their super sticky percy pigs. Can;t seem to bite through them. Perhaps they should use super sticky percy pigs as condoms - pregnancy rates would definitely see a drop, and aftermath of sex would be extra tasty as well)
Super hyped to see my granola bars and chocolate chip cookies! I remembered walking along West Nanjing Rd munching on these goodies. M&S should really open a cafe here as well though. Miss their avacado prawn salad. Yum!!! I miss Shangri La's avacado prawn salad too! Maybe i should try making my own myself.
// Thought catalog, here i come!
Visual diary of lust
Thursday, April 26, 2012 || 7:34 AM
AURÉLIE BIDERMANN
Do Brazil 18-karat gold-plated bracelet
Two-tone leather sandals
YSL Ring
+
REED KRAKOFF
Paillette-embellished silk top
RALPH LAUREN COLLECTION
Maeve embellished leather sandals
+
ALEXANDER MCQUEEN
Braided leather sandals
MARC BY MARC JACOBS
REED KRAKOFF
Leather and patent-leather wedge sandals
GUCCI
Tri-color suede platform sandals
+
YVES SAINT LAURENT
Tribtoo suede pumps
ISABEL MARANT
Fleur leather sandals
ANNA SUI
RAQUEL ALLEGRA
Sheer tie-dye silk tank
MICHAEL MICHAEL KORS
ALICE + OLIVIA
Satin wide-leg pants
BABAJAAN
BOTTEGA VENETA
Embellished satin tunic
ETRO
TEMPERLEY LONDON
Rosine printed silk shrug
Salvatore Ferragamo
Bag with Gold Plated Sides
The Only Son
Belted Silk Midi Dress
Khoon Hooi
Faux Fur Statement Necklace
+
Khoon Hooi
Silk Ikat-fragment Necklace
Wednesday, April 25, 2012 || 7:07 AM
Behind the scene images from the latest photo-shoot!
The model had absolutely no airs, and was fantastic to work with! She also has a most gorgeous smile.
While trying to portray a cute geeky look, I thought Anne Hathaway came out of the screen of Princess Diaries. On other angles, she reminds me of Angelina Jolie.
///
Sunday, April 22, 2012 || 3:40 AM
MILETI
Thursday, April 19, 2012 || 7:12 AM
Sigh, Mileti Swimwear is so underrated.
So many women out there haven't even heard of the brand. I haven't either, until a few weeks ago. Now i'm a convert. Of course when you're in the neighborhood swimming pool, it's good to have your Speedos on for a great underwater workout. But when you're going out of town for a short getaway, here are some pieces which you should chuck into your luggage - alongside with your kaftans throw-overs.
Safari inspired swimwear, corset structured ones, peek-a-boo details for the vain ones who likes to be different on the sandy beaches.
But of course, they also have the more basic range - Two piece bikinis, halternecks, etc.
Fashion on the beach baby!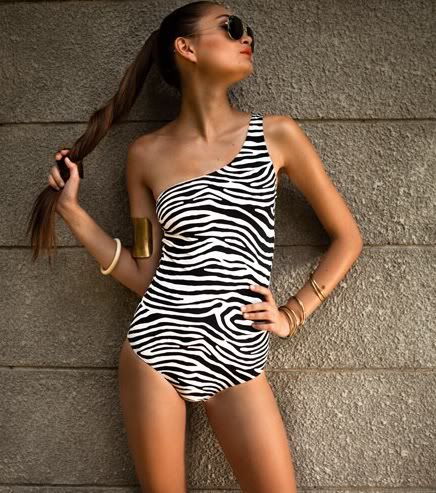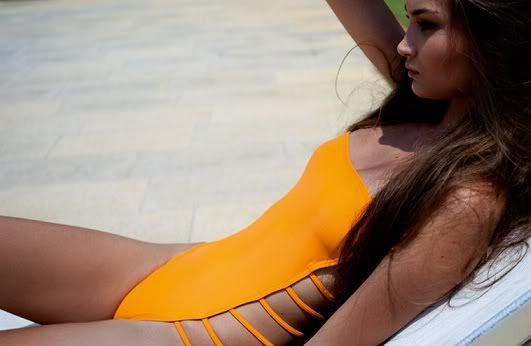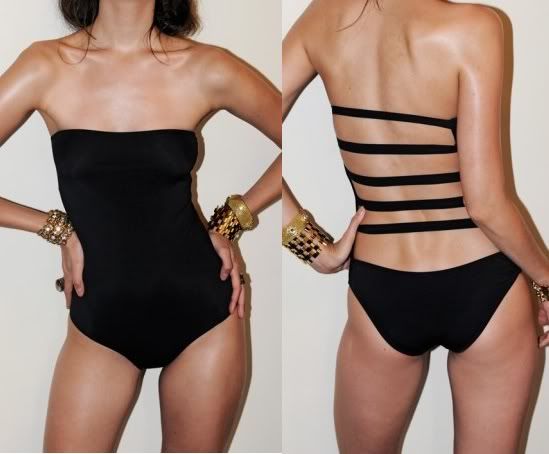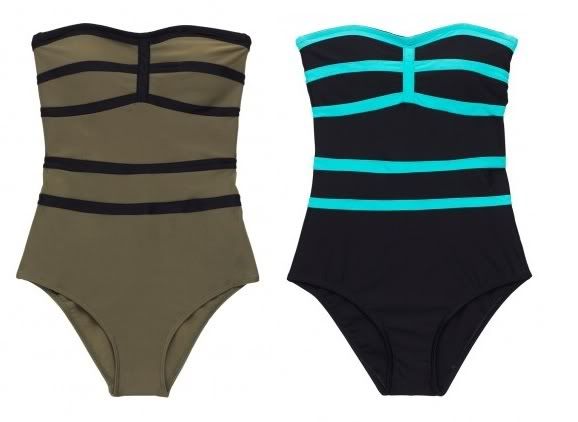 Wednesday, April 18, 2012 || 7:01 AM
The other day, Ed came over to my place to brew up storms in the kitchen. I always knew he was a pro in cooking, but didn't know he was THAT good. We had a few items on our list, but decided to settle for salted egg crab (because he hadn't tried it before) and sambal kang kong (because i didn't have it for ages!!!)
Then he started cooking like a boss!!! He didn't have to follow any recipes, and he hadn't even ate salted egg crabs before - much less cook them. It's his first, and he made it seem so.... smooth and easy.
Then it was my turn to cook the kang kong, but guess what, Azry came, and we were teasing him being a bummer. Just in time to enjoy the food without helping and he volunteered to cook.
Anyways, the food was superb. The kang kong and salted egg crab both tasted like zi char stalls. I even ate every single curry leaf down from the crabs. Awesome max!
Then it was time for dessert. Our dessert was like canned peaches and fruit cocktails.
I'm so ashamed to say this, but I have no idea how the can opener functions. Asked Ed for help and he taught me how to use it....
So useless, but hey, at least now i know! New skill acquired!
In my defense, at least i washed everything up! I am a complete idiot in cooking, but at least i am willing to wash :(
The three of us went to my room, and I wanted to transform Azry into a hippie pirate. I drew his eyes with thick eyeliner, gave him lots of colorful headgear and necklaces to wear. Yeah... I was sort of playing dress up with two dudes.
Azry & Ed wanted to 'make-me-over' as well, so I handed my makeup to them, and i realized they transformed me into a dude (not that i am exactly feminine now but...)
I know you don't exactly need a mascara to turn someone into a dude, but i think Ed was just casually playing with it, and man, he's good with that wand man... I swear he can apply mascara better than me! Even the bottom lashes, no smudges - at all! And it's his first time (I think so...) using it! And Azry & I transformed Ed into... a girl =.= It was HILARIOUS. He complained about the way i drew his eyeliner, and he REQUESTED to have fake lashes on - then complained them to be a nuisance.
So frigging hilarious. I asked my brother to take pictures of us and he burst out laughing.
So retarded right?!
a letter to myself
Monday, April 16, 2012 || 6:44 AM
Friday, April 13, 2012 || 10:06 PM
I believe many Asian Designers would feel that they do not have enough opportunities and support, so much so that this lacking area disables them to reach a certain standing point in the fashion industry.
As much as i love my Louboutins and even though i still feel giddy with excitement whenever i watch a Dolce & Gabanna show, i believe that brands such as Blackheart, Tangram, Reckless Ericka and Disaya amongst many others deserve more recognition.
Much more recognition.
Do you know that Disaya is one of Taylor Swift's favorite labels? And Blackheart is stocked in London's Topshop?
1. Raid your wardrobe! Do you happen to own any Asian Designer items?
If your answer is Yes,
Good for you! Take an outfit picture, and send it to info@shopthemag.com
P.s, Shopthemag.com stocks an array of wonderful labels in the Asia region ;)
The album compilation of people supporting Asian Designers can be found at http://www.facebook.com/shopthemag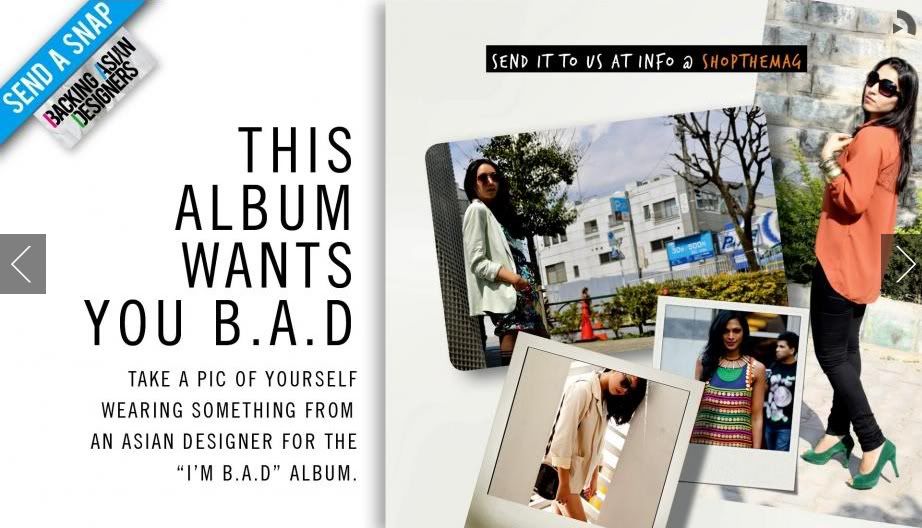 In addition to the photo album, there would be fashion insider interviews as well, which would be uploaded at http://www.shopthemag.com/blog
Listen to what Kenneth Goh, (fashion director of Harper's Bazaar), Silvia Siantar (Fashion celeb blogger), Sheila Sim (Super model), Marc Teng (Celebrity Hair & Make up artist) has to say about the Asian fashion industry!
This is not all yet! There would also be a $1,000 wardrobe giveaway, sponsored by shopthemag.com.
Further details would be unveiled at a later date in Australian celeb blogger site: karencheng.com.au
Mark these sites! B.A.D is the new good ;)
Asian pride FTW!
Thursday, April 12, 2012 || 5:56 AM
What is happening?
Tuesday, April 10, 2012 || 6:09 AM
Saturday, April 7, 2012 || 6:36 PM
Over the Easter weekend, I
1. found a sweet little spot in Starbucks, kicked off my slippers and made myself extra comfortable snuggled up on the couch and read The Hunger Games while snacking on a bowl of oatmeal + honey (so healthy right?!?) Feels SO good to be able to catch up on alone/ reading time. Seriously. Should do this on a weekly basis. Now that i'm halfway into the book, I finally understand why my siblings think that the movie fell short of expectations. So many important details weren't captured on film. Ah..