"Jacqueline Koh
Plant your own garden and decorate your own soul, instead of waiting around for somebody to give you flowers"
Sunday, April 22, 2012 || 3:40 AM
Headed over to my tall, tanned & lovely's apartment for a date way overdue. Shared with me stories about her trips to France where she her boyfriend is currently located, agonies about a long distance r/s, the little forest in the apartment, museums, and when she was speaking about the shopping streets, i just kept thinking of rustic pathways paved with bricks, reflecting vintage glamour and fashionable people scurrying around. Gold metal door handles opened by white gloves, greeted by pleasant smells.
'I miss you even before you were gone...'
Pretty weird how life turns out to be, you never really know which deck of cards life deals you. A current bad situation can reflect positive light in the future.
We're always on the brink of the unknown
I remembered three years back, we were huddled together, feeling upset over boys. How she wept on the stairways on Nabins. But look! A love lost brought us onto the route to better prospects. Would have never thought marriage would be in one of the cards that fast though.
Chatted with Uncle Tony a little about investing in stocks. Gave me a little insight about how things work, and an advice which would go very far, although it's constructed in simple words. 'Do not be greedy.'
Sweetie's nieces came over for a visit. Beautiful little ones :)
I was flipping through a magazine, and they pointed out women who are scantily clad and asked 'Do they feel no shame?'
They also asked why I have tattoos, and what the process of having one is like.
"Needles, puncturing the skin, ink will go under skin"
"Was there blood?"
"Yeah, not too much..."
"How much? One bucketful?"
"No dear, one bucketful would be like giving birth. Probably 5 tissuesful?" (Exaggerating so that it would seem more painful to enhance the negative perception towards inking oneself)
"Why do you want to hurt yourself like this?"
How can i explain to them i enjoyed the pain? I do, i really do. It's like massaging. Massaging can be really painful, but it feels good at the same time. How can i tell them that those are beliefs I hold onto without letting them have a linkage between their perceived pain and beliefs?
So i said something like 'Yeah... It was painful, so do not do it okay?'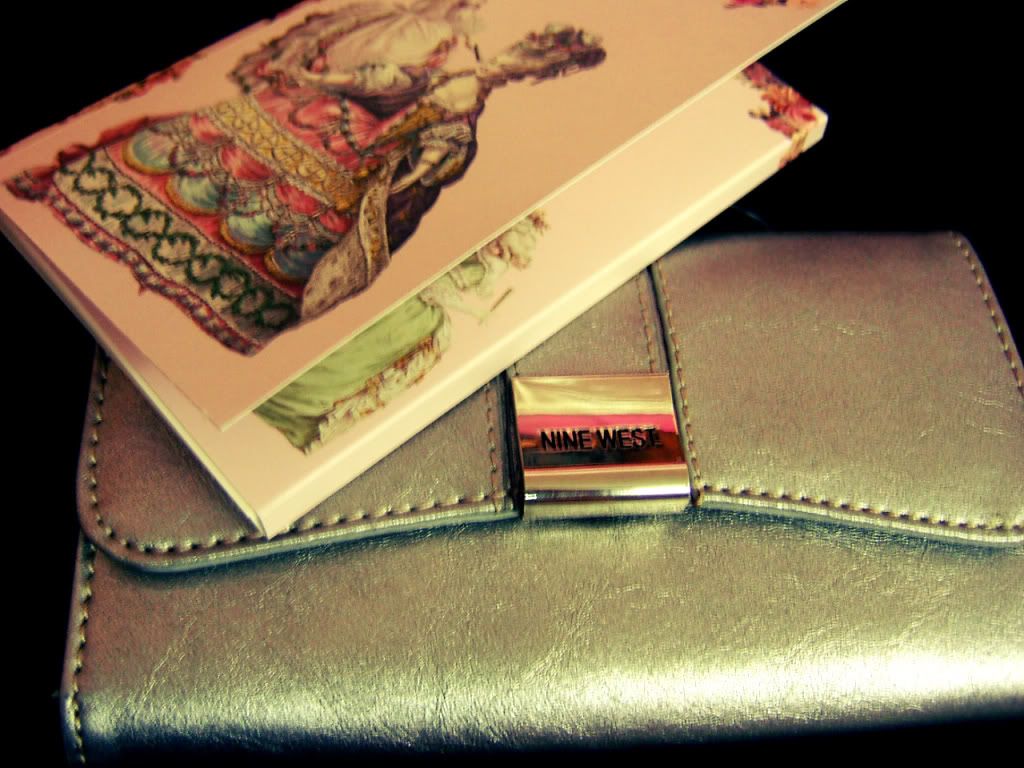 Sweetie bought me a pretty notebook from a museum there, and a wallet. It makes me happy to receive presents. Not because i am materialistic, but would it not warm your heart to know that your friend is thinking about you even when she's miles apart? :)
xxx
Am going to the airport to send one member of our precious 十三号家庭 off.
再见不代表再见。。
而是
我们
会
再次
见面