"Jacqueline Koh
Plant your own garden and decorate your own soul, instead of waiting around for somebody to give you flowers"
Friday, April 6, 2012 || 9:03 AM
When people ask me if i am a Christian, I do not know how to answer them. If i say Yes, i feel like a hypocrite. If i say No, i end up having an nagging ache in my heart. So whatever it is, it bites into my conscience.
However, like many other Good Fridays, even though I would not consider myself a true blue faithful Christian,
I will always make sure that as a human being who believes in the Bible, important time would be left aside to honor what Jesus did for us more than a thousand years ago.
Didn't manage to take pictures of the beautiful glasses of red wine and unleavened bread against a glass vase of flowers. It's a very simple setup, but yet, so beautiful.
Besides being extra appreciative on that day, I felt a little re-connection. Maybe I should think about this more, of how I can bring myself closer to God. Of how i should revise his words.
It was really nice to see old friends, cute little kids and unfamiliar faces in the congregation. It's heartwarming to see people who have been faithful for a long time, and eager young lads battling the earthly world and possible discrimination into what they believe in.
Sometimes I wonder if i should re study the Bible again. When i was younger, i accepted every scripture which was thrown to me. I didn't question them. And because of that, as i grew older, i started to be skeptical. Many unanswered questions. I know that the human mind has limited capacity though, so i might not be able to understand and accept certain 'facts'. Would i have the humility though? Would i love God to the extent which i am willing to put certain things down?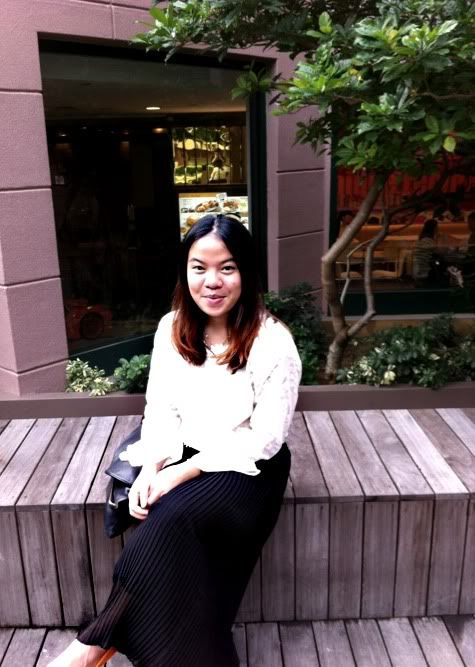 Even though recently I have been pondering quite abit on the spiritual side. Ironically, I have been exploring the possibilities of me getting myself a new ink as well. But this would be put on hold. Would need to think about it a little more deeply and thoroughly.
However, if i do, it would be either one of Chanel's swallow inspired tattoo (of course without the Chanel logo)
Love the twig details.